Pedal for Pongo: Two Apes Ride for the Fate of their Cousins
$

25.00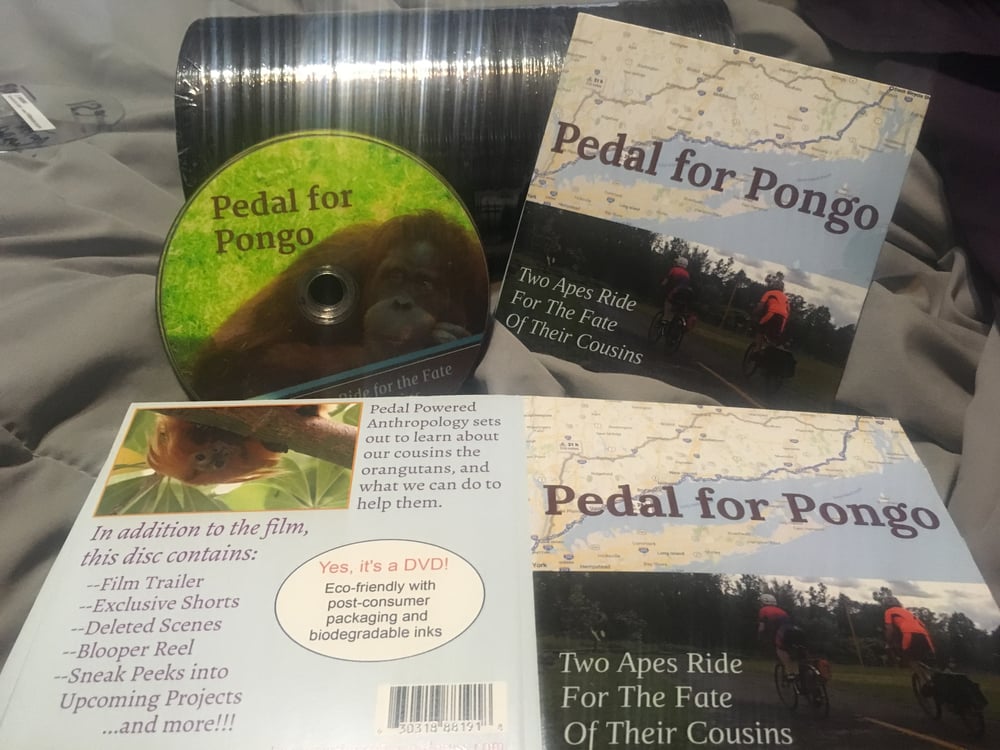 Pedal Powered Anthropology's second feature-length documentary, Pedal for Pongo follows Joe and Julie LyonWurm on their bicycle tour from Providence to Philadelphia. Along the way they meet with specialists at zoos, universities, and museums to discuss the complex issues facing environmental conservation efforts.
Follow this link to view the trailer:
https://www.youtube.com/watch?v=8-uGP7TjMWU
In keeping with the environmental consciousness of the film, these discs are packaged in post-consumer recycled paperboard, printed with soy-based inks, and sealed with compostable seal tab closures.
That means that the packaging of this disc is 100% compostable and biodegradable and produced with minimal environmental impact.
This film is sold with two licensing options, both of which have a UPC to make resale less of a hassle.
Essentially, purchase the home viewing version if you're not going to be making any money off of screening it.
For institutional use (i.e. if you'll be screening this as part of a college curriculum or reselling to colleges and universities), please purchase the institutional viewing version.
Share